Escape Games
ARCHITECT

'

S SECRET
A live escape game from the 15th century in Kutna Hora. You have an hour to escape. You need to solve lots of puzzles, find clues and open locks ... You have to use your brain to be successful :) It is a great entertainment. Try it and have fun!
Your time is running...
Story:
You are at the place where the history of Czech architecture started.
You are in the office of Matěj Rejsek who was one of the most significant architects of his time. You have been turned into an explorer who has been searching for original building plans of Saint Barbara's Cathedral. How would Saint Barbara's Cathedral look today if it was build as originally planned?
Where is the exact location of his resting place?
Your task is not easy. When you opened his office, the old mechanism was activated and the door was locked. You need to find a way out. The architect was very careful and he secured his secret with lots of puzzles.
You need to complete all of them and set yourself free.
Put one of the biggest geniuses of his time in checkmate.
The game begins!
Link: https://www.youtube.com/watch?v=OTXf4_PBGfI
Contact - reservatations:
U Jelena 487/4, Kutná Hora
Tel.: +420 721 522 769
E-mail: info@rebusgames
cz
Web: www.rebusgames.cz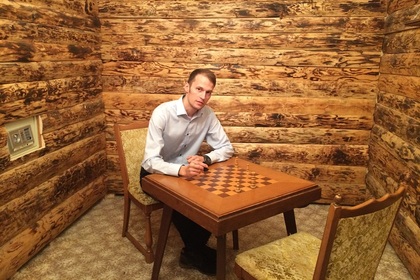 Home
»
Destinace
»
Sport & Relax
»
Escape Games