KUKUŘIČÁCI - NOČNÍ BLOUDĚNÍ V KUTNÉ HOŘE
16. 08. 2019, 21:00
Jistě všichni dobře znáte kutnohorské bludiště za bílého dne. Teď si je ale představte v noci! Úplná tma a všude kolem divné zvuky... že se bojíte? To je dobře! Opět po roce se vrací oblíbené noční bloudění s našimi Kukuřičáky v kukuřičném poli plném strašidel. Pozor!Kdo nezkoušel najít Kukuřičáky minulý rok v noci, ať to letos nezmešká!
Od 21:00 – 23:00 bude probíhat noční bloudění pro rodiče a děti 
Od 23:00 vypukne noční bloudění pro odvážnější 
Návštěvníci ve strašidelných kostýmech  dostanou slevu na vstupné. 

Doporučujeme si nezapomenout baterku, náhradní čisté trenýrky/kalhotky a dostatek odvahy.
Vezměte tedy své děti, přátele a dobrou náladu a přijďte se za námi ztratit pod rouškou noci!

Na noční bloudění nelze uplatnit vstupenky zakoupené na Slevomatu a ani multisport karty. Přijímáme pouze platby v hotovosti a platební karty.
Pořadatel:
Fit - Jump s.r.o.
Tel.: +420 725 981 682
E-mail: info@kukuricaci.cz, pr@kukuricaci.cz
Web: www.kukuricaci.cz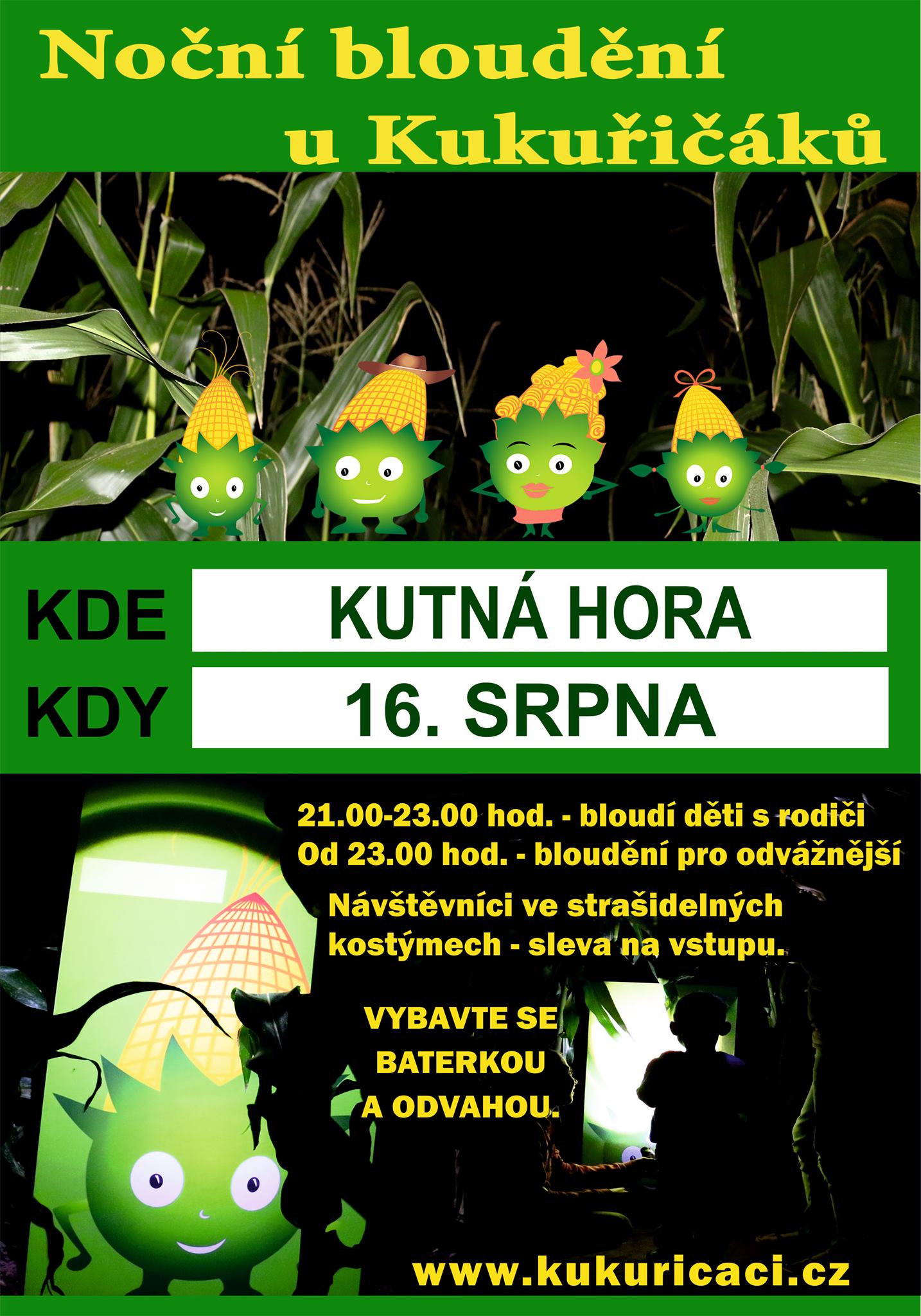 Typ: Other event
Organizátor: Fit - Jump s.r.o.
Place: Kutná Hora - Malín, 284 01 Kutná Hora
Site with more information: http://www.kukuricaci.cz/